Scout Office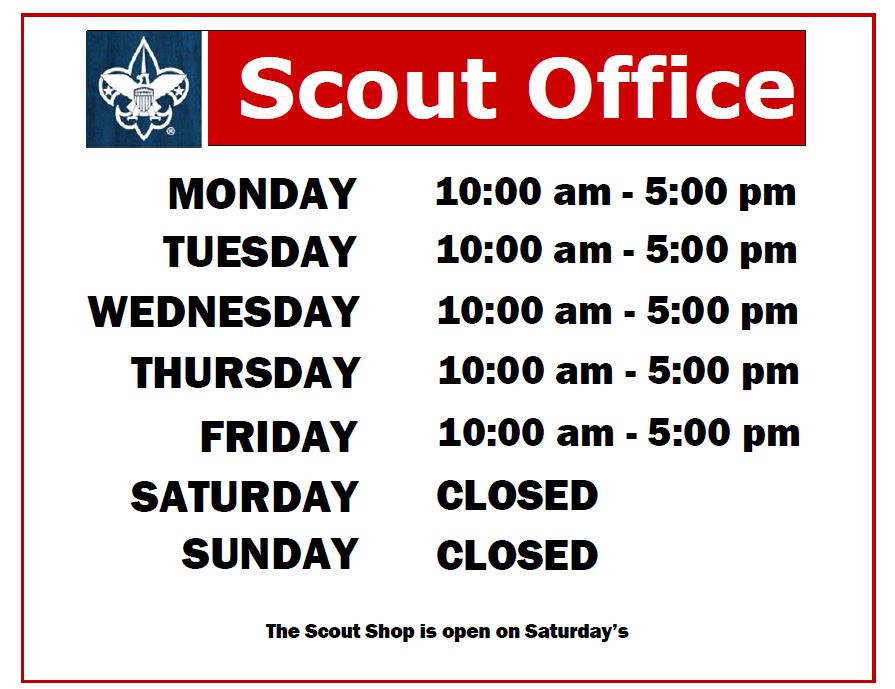 Q & A about the Scout Shop Temporary Closure
Q. What is happening?
A. The Scout Shop will be transitioning ownership from a BSA Nationally owned / operated store to a Minsi Trails Council owned / operated store.
A. Currently, the Service Center front desk counter and the Scout Shop counter are two separate areas.

The Service Center front desk counter is open and will remain open under normal business hours and throughout the transition. THE SCOUT SHOP IS CURRENTLY CLOSED.
Q. Why change?
A. Over the last few months, Minsi Trails Council identified new opportunities to efficiently serve our Scout families. After weighing options, it was determined the best position for Minsi Trails Council is to transition ownership.
This alone assures the Minsi Trails Council business office and Scout Shop remain together in any future location.
A. We will offer an expanded shopping experience that will include all the existing items along with Minsi Trails Council specific items (Council Camp & Order of Arrow clothing, hats, patches, and more).
A. Moreover, greater flexibility with family evening hours during peak times.
Q. When will this happen?
A. From now until Saturday, November 12, 2022 the Scout Shop will be open under regular days/hours. All current products are available for purchase. In-house Minsi Trails unit custodial accounts will remain available.
A. Beginning on Monday, November 14, 2022, Minsi Trails Council team will begin the transition and the 991 Postal Road Scout Shop will be temporarily closed. Items will not be available for purchase until re-opening mid-January 2023. PLEASE PLAN ACCORDINGLY!
Q. Why so long?
A. Inventory set up, simple remodeling of store with different IT upgrades will now require an extended period of time on the part of Minsi Trails. We hope to be open as quickly as possible.
Q. Where can we shop during the closure?
A. Minsi Trails Council has worked with surrounding BSA Scout Shops. These shops are prepared to assist MTC Scouts, Families, and Units. Feel free to download the "Temporary Shopping Guide" for hours of operations, available products, shipping, addresses and phone #'s.
A. Download the Temporary Shopping Guide here.
A. Note, the surrounding Scout Shops may require advancement report paperwork prior to purchase - please inquire.
If needed, we recommend using your ScoutBook or Internet Advancement report.
If the system is not available, download a blank advancement report here.
Q. Will our unit be covered under our tax exemption?
A. Yes.
Q. Can we use our Minsi Trails Council Unit custodial account at other Scout Shops or online?
A. No. custodial accounts will not be available for use elsewhere.
A. When Minsi Trails Council reopens the 991 Postal Road Store, unit custodial accounts will be available once again. Same continued process.
Q. What will be NEW when re-opening?
A. Efficiency! The Scout Shop will become the front help desk and retail sales shop - the all in one area! Our staff will be prepared to handle your needs.
What was only offered Monday thru Friday at the Council front help desk, will now be available during Saturday hours. Expanding office hours.
A. We are excited to offer Council Camp & OA Witauchsoman Lodge #44 clothing, hats, patches, and more.
A. Special sale days like pre-holiday sales.
A. Campmasters Popcorn!
A. Capability to expand onsite summer camp trading post items.
A. Flexibility at remote special events like University of Scouting.....
Retail Scout Shop
Contact: Phone: (610)-266-7770